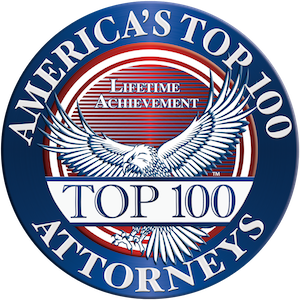 Mr. Lankford received a Juris Doctor from University of Virginia School of Law in 1975 and a Master of Laws from Georgetown University Law School in 1978, and he received recognition of his skill and dedication from an early age. He was one of 25 second-year law students selected from law schools across the country to receive a Department of Justice Fellowship, which allowed him to train with top experts in criminal litigation and implement those skills in DC and federal courts. By age 26, he had won an array of felony cases, including murder, embezzlement, and drug prosecutions.
Throughout his four-decade history practicing law, Mr. Lankford has been an instrumental part of a number of significant cases both internationally and domestically, including:
Successful representation in major complex criminal trials and investigations, including cases in California, Florida, Kentucky, North Carolina, New York, South Carolina, Tennessee, Texas, and Virginia.
Successful representation of Fortune 50 companies, CEOs, CBOs, and major targets in numerous investigations in the United States, Canada, Mexico, Europe, and Asia.
Co-counsel in a major securities fraud case involving one of largest real estate development projects in the San Francisco area.
Chief outside litigation counsel for the largest safety company both in the United States and the world.
Notable victories in a wide variety of plaintiff and defense employment breach of contract, fraud, business tort, and environmental tort litigation in the United States and around the world.
Representation for doctors in an eight-figure recovery against their hospital partners in Texas.
Representation for significant mining and coal interests in disputes with power consortiums and other third parties.
Successful representation of private individual and entities in wide-ranging personal disputes.
Mr. Lankford has also participated and won appeals in the 2nd, 4th, 5th, 8th, and 11th Circuits and the U.S. Supreme Court. He has successfully ended tax inquiries and civil and criminal investigations over thirty years, as well as investigated and quashed FCPA criminal investigations related to a number of companies' operations throughout the world that had been contracted in the Middle East and Africa.
Mr. Lankford has also negotiated the successful conclusion of international disputes and the award of damages in Russia, England, France, Italy, and Spain. He forged a public-private effort with the Departments of Defense, State, and Commerce and 17 international commercial companies in order to establish a Special Claims process and work toward resolving disputed claims arising in the Middle East. For over a decade, he was retained by a distinguished independent audit committee to investigate and examine broad, wide-ranging issues related to an international company's operations. He also won an application for the extraordinary writ of Anton Pillar in Singapore, which resulted in the discovery of evidence leading to a successful prosecution and recovery of a theft of trade secrets.
Mr. Lankford has renegotiated banking agreements with an intermitted consortium of banks, as well as with banks in Germany, England, and the Middle East. He has also successfully represented banking personnel in the United States and intimate areas. He has litigated and negotiated successful insurance dispute matters in Europe. Among numerous environmental law matters, Mr. Lankford successfully intervened to stop the placement of a toxic chemical plant in County Wicklow, Ireland, and reversed legal approval for the operation by winning a case at the Irish Supreme Court.
Outside of his immediate legal practice, Mr. Lankford has also guest-lectured at leading law schools across the country and conducted CLE courses on a variety of civil and criminal litigation topics. He served as Chairman of the Board of the World Foundation for the Environment and Development (WFED), an organization that was active in worldwide efforts to protect the environment, author biodiversity laws, and introduce cutting-edge programs to create self-sufficiency in public programs, spread educational efforts, and improve public relations.
To contact Mr. Lankford, reach out to Lankford & Reed, P.L.L.C., at 703-299-5000, or take a moment to complete our online contact form.
Notable Case Studies
For seventeen years, Mr. Lankford led a two-track litigation and legislative effort to obtain justice and compensation for the diplomats kidnapped and tortured beginning November 4, 1979, in Iran. Success was achieved with the passage of legislation in December 2015.
In 2015 and 2016, Mr. Lankford won declination of prosecution, dismissals, and/or criminal trials in major bribery, construction fraud, antitrust, and extortion prosecution.
Education:
University of Virginia School of Law (J.D., 1975)
Georgetown University Law School (LL.M., 1978), included E. Barrett Prettyman Fellowship
University of Virginia (1972) included memberships in Raven Society, Z Society, Phi Beta Kappa, Phi Eta Sigma
Clerkship:
The Honorable Chief Judge Clement F. Haynsworth, Jr., U.S. Court of Appeals, Fourth Circuit (1975–76).
Bar Affiliations:
Member, District of Columbia Bar (1979)
Member, Virginia Bar (1975)
Member, U.S. Supreme Court Bar (1990)
Member, various federal circuit and district court bars
Member, American Bar Association
Member, The Barristers
Lecturer:
Various Law Schools and CLE Programs